S2
S2 is a great group of Year 8 - Year 10 pupils in the senior end of the school. There are 5 girls and 5 boys in the class. They follow the N. Ireland curriculum, at a level appropriate to their needs.
There is continuous development of communication skills through all subject areas. Learning for Life and Work ( LLW ) is an important area of learning at this stage, and includes ; Employability, Home Economics, Local and Global Citizenship and Personal Development.
Financial Capability gets more focus in Mathematics and Numeracy , as does Media Education in Literacy.
At this stage we want to develop pupils' independence and self- help skills as much as possible.
All areas of the curriculum are explored through topic work. Sensory activities are also used to reinforce learning and, in some instances, they are used to help the pupil to relax and become calm, in preparation for their learning.
Latest Photographs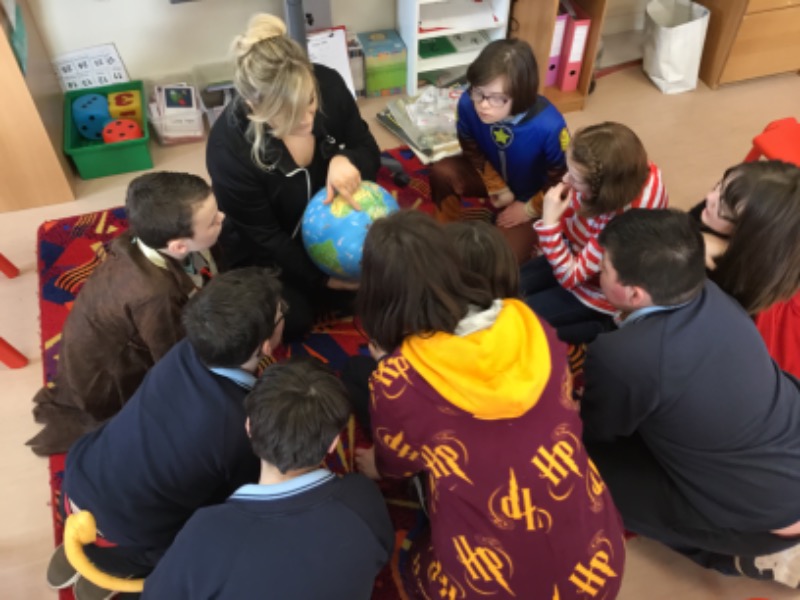 Class Photograph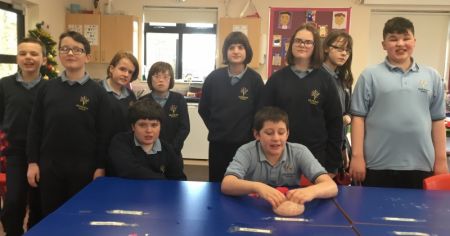 &nsbp;
Kilronan School, 46 Ballyronan Rd, Magherafelt BT45 6EN Phone: 028 7963 2168