Welcome
Thank you for visiting our website. We are a busy school, where learning is central to all we do and we trust you will enjoy finding out about what we do. We have a wonderful team of staff who provide excellent learning opportunities for our pupils. We hope you enjoy looking at our website, but if you have any further questions, please do not hesitate to contact the Principal, Mrs Millar.
Kilronan School is a place where we Learn, Grow and Achieve Together. We are a school for children with severe learning difficulties and cater for children from age 3 to 19 years. From the day a child arrives in Kilronan, we strive to provide each individual with a range of learning opportunities to meet their own needs and abilities. Assessment is very much part of our planning, teaching and learning cycle. Effective assessment identifies learners' individual strengths and needs and provides information about pupil progress.
Latest Photographs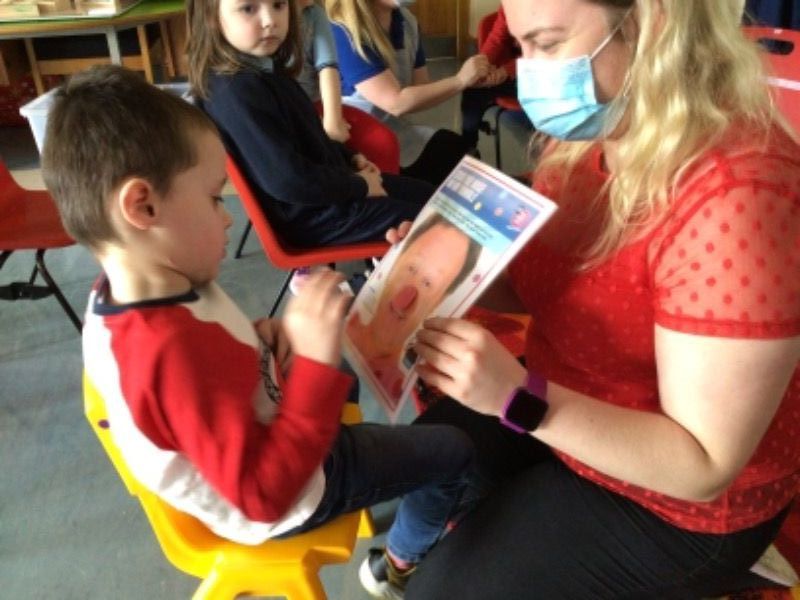 Rain cloud experiment
J1 Bonnet Winner!
I made a bunny with my play dough!
We were sorting the coloured eggs
I found a chick!
Look at our wonderful bonnets
Coke and mentos experiment
Lava lamp
Making Easter baskets for our Easter hunt
Making our Easter cards
Using my eye gaze so well!
Making Red Nose Day chocolate pops
Red Nose Day Playdough
Blowing up the balloon
Feeling the red jelly with my feet
We are making Easter nests
Can you match the numbered egg to the bunny feet?
We are trying to free the chicks and the eggs
Time for Sensology
Kilronan School, 46 Ballyronan Rd, Magherafelt BT45 6EN Phone: 028 7963 2168