J8
Welcome to J8!
We are a fantastic class of Year 6 pupils, aged 9 and 10 years old. There are 8 super pupils in J8. We follow the Key Stage 2 Curriculum and our topics are experienced through Activity Based Learning and sensory experiences.
We hope you enjoy looking at all the learning we experience throughout this school year!
Latest Photographs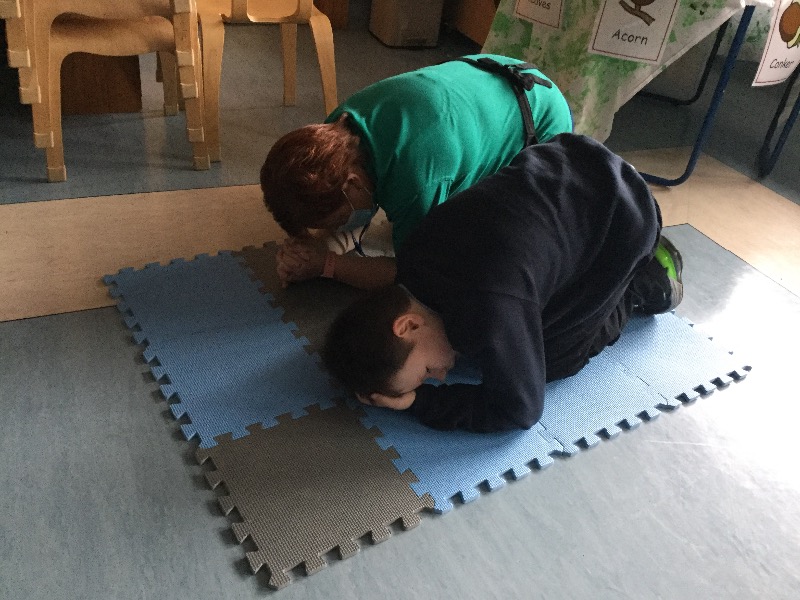 Mixing marshmallow and rice Rice Krispies to make an edible clay to make our own colour monster.
I have made a calm monster.
It is so sticky, it I could just get it off my hands I could make my colour monster.
I have made a sad colour monster.
Listening to the Colour Monster story.
Using props to read the 'Colour Monster' story.
Creating a mixed up colour monster by blowing paint.
Some days you wake up and you are all confused.
Monster sensory slime bags.
How do you feel today? Sticking coloured wool and material to create a mixed up colour monster.
Making marks in the monster slime.
A red angry colour monster.
Making my own colour monsters with play dough and a few accessories.
Exploring the coloured ice monsters.
Filling up a bottle with vinegar and baking soda to create a self inflating balloon monster.
Matching the coloured jars to the emotions in the 'Colour Monster' book.
Playing card games with the colour monster cards, pairs and snap.
Creating facial expressions to match the emotion images.
So scared....
A happy baloon monster.
Mirroring facial expressions.
Pumping up my emotions balloon.
Not too big or it could burst.
I have given my baloon a big smile as I am feeling happy.
Waiting for the baking soda and vinegar to react and inflate my baloon. When it is inflated I will give him an angry face.
Sensory baloon, my favourite colour is yellow, in the 'Colour Monster' story yellow means happy.
I chose pink for the 'love' emotion.
Building emotion characters.
Pom-pom colour matching on top of the light box.
Rolling the dice to create a mixed up face.
Painting a colour monster with kitchen utensils.
Throwing emotion face balls into the correct bucket...
The 'Worrysaurus' kept a box of happy things to use when he felt scared or worried. In my box I would put a tractor and a toy horse.
Loving the 'Worrysaurus' story sack.
Match the props to the story.
Look at the face I created....
This is George, we change his facial expressions every day to show how we are feeling.
I have made an angry colour monster.
Making emotions on a pizza wrap face.... I can't wait to eat it.
Cheese for the hair, cucumber eyes, a tomato nose and a pepper smile.
Class Photograph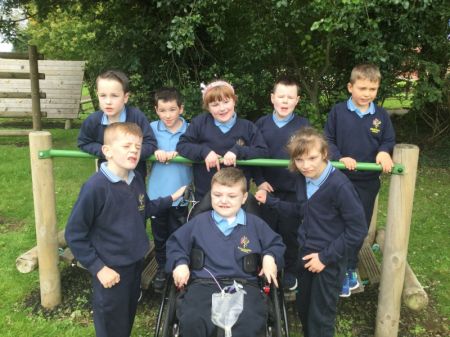 &nsbp;
Kilronan School, 46 Ballyronan Rd, Magherafelt BT45 6EN Phone: 028 7963 2168