J1
In J1 we have 8 super pupils, 4 boys and 4 girls. J1 are a foundation stage class who explore the Northern Ireland Curriculum through sensory experiences and play based learning. We are all very happy to be back with our friends in J1 and are exploring all about ourselves. We hope you enjoy all our articles which illustrate some of our learning and the fun we've had along the way.
Latest Photographs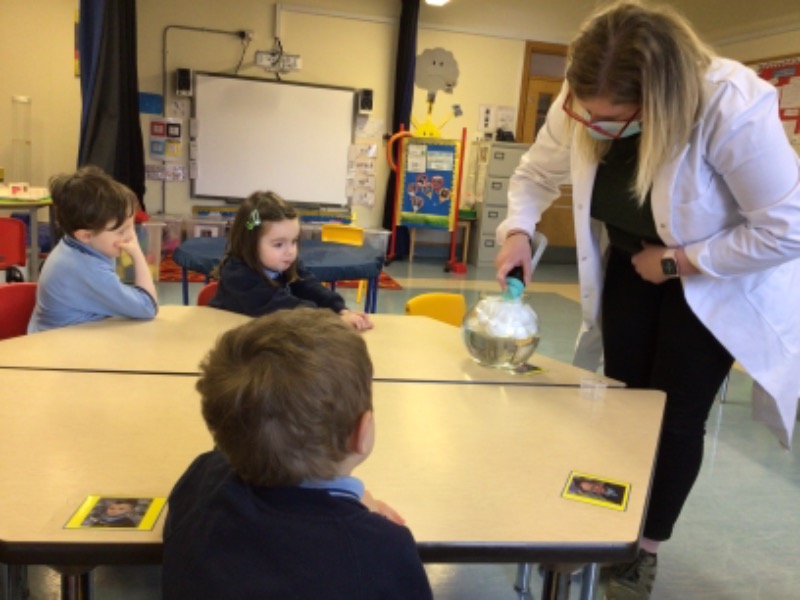 Rain cloud experiment
Blowing up the balloon
Coke and mentos experiment
Lava lamp
Making Red Nose Day chocolate pops
Red Nose Day Playdough
Feeling the red jelly with my feet
Look at our wonderful bonnets
J1 Bonnet Winner!
We are making Easter nests
Can you match the numbered egg to the bunny feet?
I found a chick!
Making our Easter cards
I made a bunny with my play dough!
Time for Sensology
Making Easter baskets for our Easter hunt
We were sorting the coloured eggs
We are trying to free the chicks and the eggs
Using my eye gaze so well!
Kilronan School, 46 Ballyronan Rd, Magherafelt BT45 6EN Phone: 028 7963 2168