J9
Welcome to J9! We are a class of 6 brilliant boys and 3 fabulous girls. In J9 we are following the Key Stage 2 and Key stage 3 Northern Ireland Curriculum. The curriculum is adapted and personalised to suit the strengths of all the pupils in J9, supporting each pupil to reach their full potential.
Our main focus is to achieve our goals in a fun and engaging way! This year, we will be exploring some new curricular areas, including Learning for Life and Work, Home Economics, Employability and Independence Skills. We will also be covering Mathematics & Numeracy, The Arts, Language & Literacy, Science & Technology, Physical Education and Religious Education. We will be working hard on our independence and self-help skills this year and all pupils will be encouraged and supported to carry out tasks as independently as possible.
We will be exploring the curriculum through topic work and our topics for Term 1 are 'Bookworms' and 'Festive Foods'. We will be learning new things in an exciting, multi-sensory way.
We hope you enjoy following all of our experiences in J9 this year!
Latest Photographs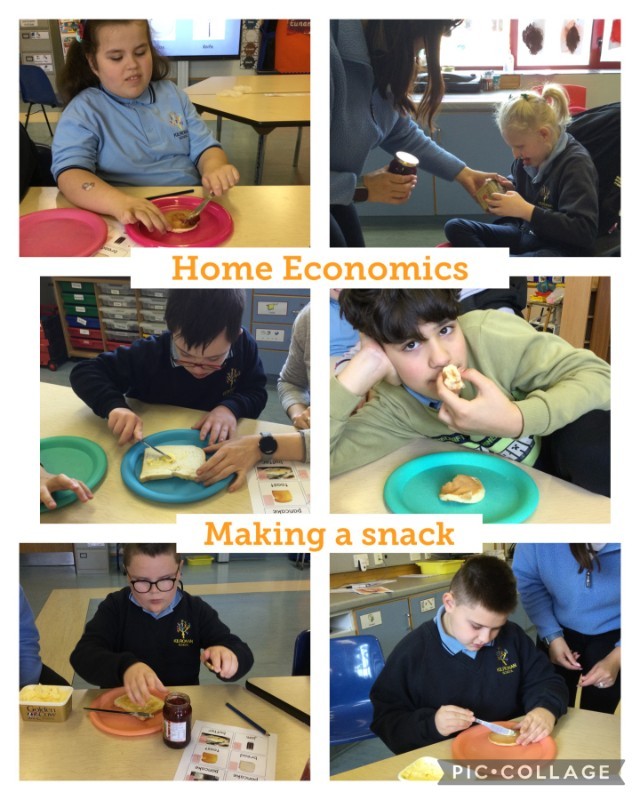 Kilronan School, 46 Ballyronan Rd, Magherafelt BT45 6EN Phone: 028 7963 2168